SUPERVISOR'S MEETING
The next Board of Supervisors Regular Meeting will be held on November 6th, 2017 @ 7:00 PM
The next Parks & Recreation Board meeting will be held on November 14th @ 7:00 pm
The next Planning Commission meeting will be held on November 21st, 2017 @ 7:00 pm
The next Finance Committee meeting will be held on Tuesday, October 24th @ 6:30 pm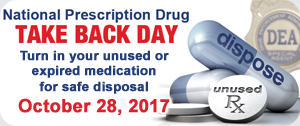 Medication TAKE BACK Collection Sites for Adams County
Saturday, October 28, 2017, from 10:00 a.m. to 2:00 p.m.
Biglerville: Biglerville Hose & Truck Co. #1, 111 South Main Street, Biglerville – hosted by Biglerville Police Department
Carroll Valley: Greater Carroll Valley Community and Education Complex, 5685 Fairfield Road, Fairfield- hosted by Carroll Valley Borough and Liberty Township Police Departments
Gettysburg: Adams County Housing Authority, 40 East High Street, Gettysburg – hosted by Gettysburg Borough Police Department
Gettysburg: Gettysburg Barracks of the State Police, 3033 Old Harrisburg Road, Gettysburg – hosted by Pennsylvania State Police Troop H
Gettysburg: Xavier Center, 465 Table Rock Road, Gettysburg – hosted by Cumberland Township Police
Littlestown: Alpha Fire Co. #1, 40 East King Street, Littlestown – hosted by Littlestown Borough Police Department
New Oxford: Eastern Adams Regional Police Station, 110 North Berlin Avenue, New Oxford – hosted by Eastern Adams Regional Police Department.
York Springs: Bermudian Springs School Complex, 7335 Carlisle Pike, York Springs – hosted by Latimore Township Police Department

Trick or Treat night October 31, 2017 from
6 pm to 8 pm
If giving out candy please leave your porch light on.
If you are trick or treat be safe.

See attached link for the 2017 ballot for Hamilton Township doc20171018105347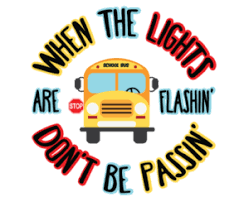 Clink on link following for information on Pen Dots school bus safety PUB-741_6-13_1Up_schoolbus
Looking for a Township Auditor to feel a vacancy. Please see below requirements for this position. Please contact the Hamilton Township for further questions.
717-259-7237 Ext 102
Section 404. Auditors.–(a) Except when vacancies create shorter terms, at each municipal election, the electors of each township shall elect one auditor to serve for a term of six years from the first Monday of January after the election. Auditors shall reside in the township from which elected and shall have resided in that township continuously for at least one year immediately preceding their election.
(b) No auditor shall at the same time hold any other elective or appointive township office or position or be an employee of the township for which he has been elected or appointed. ((b) amended Dec. 18, 1996, P.L.1142, No.172)
(c) In the event that there concurrently exists two or more vacancies for the position of township auditor, a person shall be ineligible to seek nomination or election to fill more than one such vacancy.
Tenant Notification
Hamilton Township Ordinance #53 requires all landlords to file annual reports listing all rental or rentable units, tenants, or occupiers. The purpose of the ordinance is to correctly identify the actual residents within a dwelling unit, business unit, or parcel of real estate to enable the Township to more equitably and efficiently assess and levy taxes on taxable residents. A copy of the ordinance is available at the Township Office. The Tenant/Landlord Form is available under "Permits & Forms" on this web-site. This form must be returned to the Township Secretary between Jan 1st and 15th of each year. Changes throughout the year must be reported as well. Thank you
Reminders all resident having a yard sale will need a permit there is no fee limit 2 per year
The Township continues to collect glossy paper and magazines, the glossy newspaper inserts, ect. They can be dropped of at the Township off.
Must use area codes to call out

starting August 26,2017 you must use 10 digit to make a call.

Beginning September 26,2017 new customers in the 717 geographical are may be assigned telephone numbers with the new are code 223.

There will be no changes to your telephone number if your area code is already is 717, what is local now will remain local, you will continue to dial 1 + area code to other area codes, you will still dial just 3 digits for 911
When cleaning out your closet this fall think about dropping of any clothes and shoes for donation to the Community Aid drop box at the Township Building.

Community Aid will give back to the Township $.04 per pound of donations. The money that is given back will help the people in the community.
Mosquito-borne Disease Control Program

The Department of Environmental Protection; PA Department of Health and the Center for Disease Control & Prevention have issued a Surveillance Program against mosquitoes, standing water and dead birds. Their goal is to reduce the risk of WNV (West Nile Virus) exposure. Please check your property and look for anything that holds water for one week or more. These are the places where mosquito larva will grow. If you have questions please contact this office or PA Dept. of Health at 717-334-2112
Medication Collection Boxes
Turn in unused and expired medications for safe disposal at one of Adams County's permanent medication drop boxes.

Adams County Courthouse
11 Baltimore Street, Gettysburg, PA 17325
717-337-9840
8:00 am – 4:30 pm
​
Conewago Township Police Department
541 Oxford Avenue, Hanover, PA 17331
717-637-0411
8:00 am- 2:00 pm M-F
​
Cumberland Township Police Department
1370 Fairfield Road, Gettysburg, PA 17325
717-334-3966
8:00 am- 4:00 pm M-Th
​
Eastern Adams Police Department
110 N. Berlin Avenue, New Oxford, PA 17350
10:00 am – 3:00 pm M-F
​
Gettysburg Borough Police Department
59 East High Street, Gettysburg, PA 17325
717-334-1168
8am – 4:30pm M-F
*Sponsored by Gettysburg Borough Police Department
​
Gettysburg College
Broadway entrance to Health Services and is accessible when the
Health Service is open: Hours: 8:30 am-12 Noon and 1:00-4:30 pm.
(Hours during summer and winter breaks may vary.)
​
Liberty Township Police Department
39 Topper Road, Fairfield, PA 17320
8:00 am- 4:00 pm M-Th
​
Littlestown Borough Police Department
10 South Queen Street, Littlestown, PA 17340
7:00 am – 3:30 pm M-F
​
McSherrystown Borough Police Department
366 Main Street, McSherrystown, PA 17344
8:00 am – 2:00 pm M-F
​
WellSpan Pharmacy Fairfield
4910 Fairfield Road, Fairfield, PA 17320
9:00 am – 6:00 pm M-F
9:00 am – 1:00 pm Saturday
We continue to collect items for the Adams County SPCA for the care of the animals at the shelter. They can be dropped off at the Hamilton Township Office. They are in need of clean bedding, food, blankets, towels and toys.
Electronic Recycling
Electronics (Computers, TV's and their peripherals, not toasters, radios, etc.)
In November 2010, the Covered Device Recycling Act (CDRA) was passed,
which established requirements for individuals and entities with the handling of
covered devices (i.e., computers, monitors, peripherals and televisions.) As a
result, these items from Adams County must be taken to an R2/e-Stewards
certified recycler or an approved drop-off point for these recyclers. (con't next pg)
Call the locations listed below for details before taking items there.
Air Cycle Corporation (www.aircycle.com) 800-909-9709
Cumberland County Recycling Center, Carlisle (limited days/times) .240-6489
Staples (No TV's), Gettysburg or Hanover 337-2113 or 630-9811
also: Chbg 263-2553, Carlisle 243-1213, Mech. 795-7590, York 852-8454
(call for details/acceptable items or check online at www.staples.com)
Washington Twp Transfer Station (limited days/times)717-762-4413
(NOTE: Household items such as toasters, radios, etc. can be placed in with
your regular trash for pick up.)
In Working Condition Only:
Goodwill Keystone Area, Hanover or Chambersburg 717-637-0397 or 717-267-0488
Salvation Army Family Store, Camp Hill 800-728-7825
United Way, Gettysburg 717-334-5809
OPEN RECORDS OFFICER AND RIGHT TO KNOW REQUEST
The Right to Know Law request that we post the following information:
Our Right to Know Officer is Stephanie A. Egger. You may request information by filling out a Right to Know form, found under the Forms tab. You may file a Right to Know requests in person, by e-mail, by facsimile or by mail. If you have any questions please contact the Township Office.