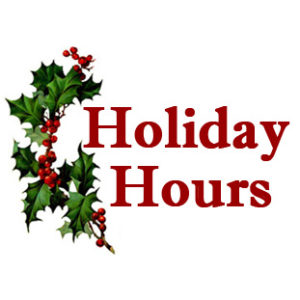 Please see the following days and time the office will be closed!
Thursday, December 21st from noon- 4 pm we will reopen on Friday, December 22 at 8 am.
Monday and Tuesday, December 25th & 26th so the employees time with there families. We will reopen on Wednesday, December 27th at 8 am.
Monday, January 1st to observe New Years Day we will reopen on Tuesday, January 2nd at 8 am.
SUPERVISOR'S MEETING
Reorganization meeting Tuesday, January 2nd at 6:30 pm
Township Auditors meeting Wednesday, January 3rd at 6:30 pm
The next Board of Supervisors Regular Meeting will be held on January 2nd, 2018 @ 7:00 PM
The next Parks & Recreation Board meeting will be held on February 13th, 2018 @ 7:00 pm
The next Planning Commission meeting will be held on December 19th, 2017 @ 7:00 pm
The next Finance Committee meeting will be held on Tuesday, April 24th, 2018 @ 6:30 pm
Pennsylvania State Police
Community Awareness Bulletin
PROTECTING HOLIDAY PACKAGES
Experts are predicting over $100 billion will be spent shopping online during this year's holiday season. As online shopping
increases, so do thefts of packages from front porches.1 According to Consumer Affairs, "an estimated 23 million
Americans will have their packages stolen and more than 4,000 customers will file complaints against shipping companies
this year."2 The thefts have increased annually and there are no signs of this trend slowing. Package thieves commonly
drive through neighborhoods or walk through apartment complexes looking for delivered items to steal. In some
instances, criminals have followed delivery trucks and have stolen delivered packages as soon as the truck pulled away.
Some companies are taking on these thieves by developing programs to combat the activity. Amazon
recently tested a new service to its Prime members called Amazon Key. The service will allow delivery
drivers to place packages inside the customer's home when they are not there. The service requires
the Prime member to purchase a kit that starts at $250 and includes an Amazon security camera, the
Cloud Cam, and a compatible smart lock. When a customer processes their order, they can select the
"in-home" option. After the driver arrives at the location, Amazon verifies the address and delivery
time and allows him or her into your home. You can watch from your phone as the camera records
the entire delivery. Amazon will remotely unlock the door once the delivery driver verifies the package
and address. The delivery driver will not have the access code to the lock on the door. The service is
originally going to be available in 37 cities, but the company hopes to expand the program. Walmart also announced they
are testing a similar service to their customers.3
Recommendations to Avoid Porch Thefts
Remember, you have options to help protect your purchases and deliveries. Before you click ship and send online
deliveries straight to your home, think about when the package will be delivered and where you will be at the time. You
should also consider how long the package will sit outside in plain sight; whether neighbors will be home at the time of
delivery; and whether there is an alternate location that is safe for you to receive your package. Below are some
recommendations to help avoid your packages from being stolen by an opportunistic thief. 4,5
• Consider the use of Smart Package Lockers (if available)
• Have your packages delivered to your workplace (if permitted)
• Install a smart security camera at your front door
• Require a signature upon delivery
• Ask for a tracking number so you can re-route or re-schedule a delivery
• Require a vacation package hold
• Have packages delivered to a local UPS Store
• Put inside lights and radios on timers to give the appearance someone is home
• Get a package guard for your delivery
o This is a Frisbee size device that is attached to your porch that notifies you when a package is delivered;
the device has an alarm to protect your package until you or someone you know can safely pick up your
delivery
• Request the packages be delivered to a retail store for pickup
• If you know the date and approximate time of a package delivery, ask a neighbor to pick it up for you
• Leave a note requesting your delivery be placed at the rear of your residence or at another alternate location
• Call 9-1-1 if you see something strange and report the information to authorities with as much detail as possible
1 Harte, T. (2017, November 16). Seven tips to protect packages from holiday porch thefts. Fox 59. Retrieved 11/20/2017 fromhttp://fox59.com/2017/11/16/seven-tips-to-protect-packages-from-Holiday-porch-thefts/.
2 Olivia. (2016, October 11). 8 best guides to avoid getting your packages stolen during holiday. Reolink. Retrieved 10/25/2017 from https://reolink.com/how-to-prevent-package-from-being-stolen-during-holiday/.
3 Disis, J. (2017, October 25). Amazon will let delivery people inside your house. CNN. Retrieved 10/25/2017 from http://money.cnn.com/2017/10/25/technology/business/amazon-key-delivery/index.html.
4 Package Guard. (2017). Package Guard. Retrieved 11/20/2017 from https://www.thepackageguard.com/
5 Moiuszko, S. (2016, December 2). 7 Ways to avoid package theft during the Holidays. NBC 4. Retrieved 10/25/2017 from
https://www.nbcwashington.com/news/local/7-Ways-to-Avoid-Package-Theft-During-the-Holidays-404301116.html.
EBACC
Is looking for a maintenance person- part time for setting up, clean up for sales and general maintenance. This is a paid position. If interested please contact EBACC at 717-259-8848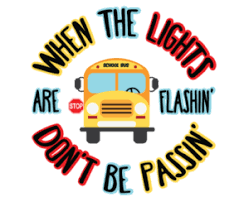 Clink on link following for information on Pen Dots school bus safety PUB-741_6-13_1Up_schoolbus
EBACC Fitness Center Senior Programs
Did you know that the closest Fitness Center that honors both the SilverSneakers and Silver & Fit programs may be your local EBACC Fitness Center? We are located at 405 North Avenue in East Berlin are a part of the East Berlin Area Community Center.
The Silver & Fit senior program is for those 65 and above that are eligible for the Medicare Advantage/Supplement for beneficiaries and group retirees. If qualified, we can sign you up on the spot, there is NO cost. A member can enjoy the friendly convenience of a local full-service gym close to home and all the benefits of the Silver and Fit program.
The SilverSneakers fitness program provides eligible senior members with no cost fitness memberships through arrangements with certain health plans and is a product of Healthways®, Inc. You may contact your Insurance Plan advisor to check on availability and how to sign up.
If you are not eligible for either of these programs, we do offer discounted pricing to seniors 65 and above!
Many studies have shown a link between exercise and improved quality of life. Starting an exercise program can be beneficial for anyone at any stage of life. The Fitness Center has over 30 quality machines to assist you. There is a circuit room, cardio room with a variety of cardio equipment, a weight room with both cable machines and free weights. There is also a collection of exercise balls, stretch bands, and mats for working the core and improving flexibility. !! We are open 7 days a week. Certified Personal Trainers are available.
Stop in for a tour of the EBACC Fitness Center. Additional information, please call 717-259-0149.
Tenant Notification
Hamilton Township Ordinance #53 requires all landlords to file annual reports listing all rental or rentable units, tenants, or occupiers. The purpose of the ordinance is to correctly identify the actual residents within a dwelling unit, business unit, or parcel of real estate to enable the Township to more equitably and efficiently assess and levy taxes on taxable residents. A copy of the ordinance is available at the Township Office. The Tenant/Landlord Form is available under "Permits & Forms" on this web-site. This form must be returned to the Township Secretary between Jan 1st and 15th of each year. Changes throughout the year must be reported as well. Thank you
Reminders all resident having a yard sale will need a permit there is no fee limit 2 per year
The Township continues to collect glossy paper and magazines, the glossy newspaper inserts, ect. They can be dropped of at the Township off.
Must use area codes to call out

starting August 26,2017 you must use 10 digit to make a call.

Beginning September 26,2017 new customers in the 717 geographical are may be assigned telephone numbers with the new are code 223.

There will be no changes to your telephone number if your area code is already is 717, what is local now will remain local, you will continue to dial 1 + area code to other area codes, you will still dial just 3 digits for 911
When cleaning out your closet this fall think about dropping of any clothes and shoes for donation to the Community Aid drop box at the Township Building.

Community Aid will give back to the Township $.04 per pound of donations. The money that is given back will help the people in the community.
Mosquito-borne Disease Control Program

The Department of Environmental Protection; PA Department of Health and the Center for Disease Control & Prevention have issued a Surveillance Program against mosquitoes, standing water and dead birds. Their goal is to reduce the risk of WNV (West Nile Virus) exposure. Please check your property and look for anything that holds water for one week or more. These are the places where mosquito larva will grow. If you have questions please contact this office or PA Dept. of Health at 717-334-2112
Medication Collection Boxes
Turn in unused and expired medications for safe disposal at one of Adams County's permanent medication drop boxes.

Adams County Courthouse
11 Baltimore Street, Gettysburg, PA 17325
717-337-9840
8:00 am – 4:30 pm
​
Conewago Township Police Department
541 Oxford Avenue, Hanover, PA 17331
717-637-0411
8:00 am- 2:00 pm M-F
​
Cumberland Township Police Department
1370 Fairfield Road, Gettysburg, PA 17325
717-334-3966
8:00 am- 4:00 pm M-Th
​
Eastern Adams Police Department
110 N. Berlin Avenue, New Oxford, PA 17350
10:00 am – 3:00 pm M-F
​
Gettysburg Borough Police Department
59 East High Street, Gettysburg, PA 17325
717-334-1168
8am – 4:30pm M-F
*Sponsored by Gettysburg Borough Police Department
​
Gettysburg College
Broadway entrance to Health Services and is accessible when the
Health Service is open: Hours: 8:30 am-12 Noon and 1:00-4:30 pm.
(Hours during summer and winter breaks may vary.)
​
Liberty Township Police Department
39 Topper Road, Fairfield, PA 17320
8:00 am- 4:00 pm M-Th
​
Littlestown Borough Police Department
10 South Queen Street, Littlestown, PA 17340
7:00 am – 3:30 pm M-F
​
McSherrystown Borough Police Department
366 Main Street, McSherrystown, PA 17344
8:00 am – 2:00 pm M-F
​
WellSpan Pharmacy Fairfield
4910 Fairfield Road, Fairfield, PA 17320
9:00 am – 6:00 pm M-F
9:00 am – 1:00 pm Saturday
We continue to collect items for the Adams County SPCA for the care of the animals at the shelter. They can be dropped off at the Hamilton Township Office. They are in need of clean bedding, food, blankets, towels and toys.
Electronic Recycling
Electronics (Computers, TV's and their peripherals, not toasters, radios, etc.)
In November 2010, the Covered Device Recycling Act (CDRA) was passed,
which established requirements for individuals and entities with the handling of
covered devices (i.e., computers, monitors, peripherals, and televisions.) As a
result, these items from Adams County must be taken to an R2/e-Stewards
certified recycler or an approved drop-off point for these recyclers. (con't next pg)
Call the locations listed below for details before taking items there.
Air Cycle Corporation (www.aircycle.com) 800-909-9709
Cumberland County Recycling Center, Carlisle (limited days/times) .240-6489
Staples (No TV's), Gettysburg or Hanover 337-2113 or 630-9811
also: Chbg 263-2553, Carlisle 243-1213, Mech. 795-7590, York 852-8454
(call for details/acceptable items or check online at www.staples.com)
Washington Twp Transfer Station (limited days/times)717-762-4413
(NOTE: Household items such as toasters, radios, etc. can be placed in with
your regular trash for pick up.)
In Working Condition Only:
Goodwill Keystone Area, Hanover or Chambersburg 717-637-0397 or 717-267-0488
Salvation Army Family Store, Camp Hill 800-728-7825
United Way, Gettysburg 717-334-5809
OPEN RECORDS OFFICER AND RIGHT TO KNOW REQUEST
The Right to Know Law request that we post the following information:
Our Right to Know Officer is Stephanie A. Egger. You may request information by filling out a Right to Know form, found under the Forms tab. You may file a Right to Know requests in person, by e-mail, by facsimile or by mail. If you have any questions please contact the Township Office.